ERA Database Backup and Export
ERA Database Backup and Export is a custom WordPress plugin that allows you to effortlessly back up your WordPress database with date and time records. With just a click of a button, you can create a full backup of your database in SQL format or as a convenient ZIP file. Keep your data safe and secure with this reliable backup solution from ERA Solutions.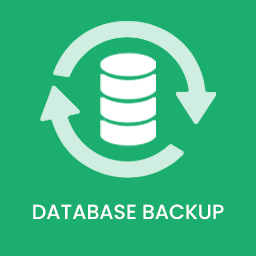 ERA Database Backup and Export is a powerful and comprehensive WordPress plugin designed by ERA Solutions to safeguard your valuable website data. With this user-friendly tool, you can effortlessly create full backups of your WordPress database, ensuring that your critical content, settings, and configurations are protected against any unforeseen data loss. This plugin offers a seamless backup process with just a click of a button. It generates reliable and structured backups in SQL format, capturing every crucial aspect of your database. Moreover, for added convenience, you can also choose to download your backups as compressed ZIP files, reducing storage requirements and facilitating easier data management.
Effortless Backup: Enjoy a straightforward and seamless backup process without the need for complex configurations. A single click initiates a comprehensive database backup, capturing all essential data.
Organized Backup Filenames: Each backup file is named with a clear timestamp, making it easy to identify and manage multiple backups over time.
Flexible Backup Format: Choose between SQL format or ZIP compression, tailoring your backup process to suit your preferences and storage needs.
Reliable Data Protection: Protect your critical website content, settings, and configurations with robust and reliable backup solutions from ERA Solutions.
Easy Restoration: Should the need arise, you can quickly restore your website data from the backups, ensuring minimal downtime and swift recovery.
Automated Backup Scheduling (Premium Feature): With the premium version of ERA Database Backup and Export, you gain the advantage of automated backup scheduling. Set up recurring backups at your preferred intervals and let ERA take care of the rest.
User-Friendly Interface: The plugin features an intuitive and user-friendly interface, making it accessible to both beginners and experienced WordPress users.
Don't risk losing your hard work and website data. Invest in the ERA Database Backup and Export plugin to fortify your WordPress website against potential data loss, hacking, or system failures. Experience peace of mind knowing that your valuable data is protected and easily recoverable, allowing you to focus on what matters most – your website's success.
To get started with ERA Database Backup and Export, simply install the plugin, and you're ready to safeguard your digital assets. Upgrade to the premium version for advanced features and automated scheduling. For more information and support, 
Contact us now and we are happy to assist you
Stay Up-to-Date with the Latest WordPress Plugin Developments from ERA Solutions