Auto Copyright Year Updater
Want to write copyright year once when you create your WordPress website, and looking forward to update it automatically?!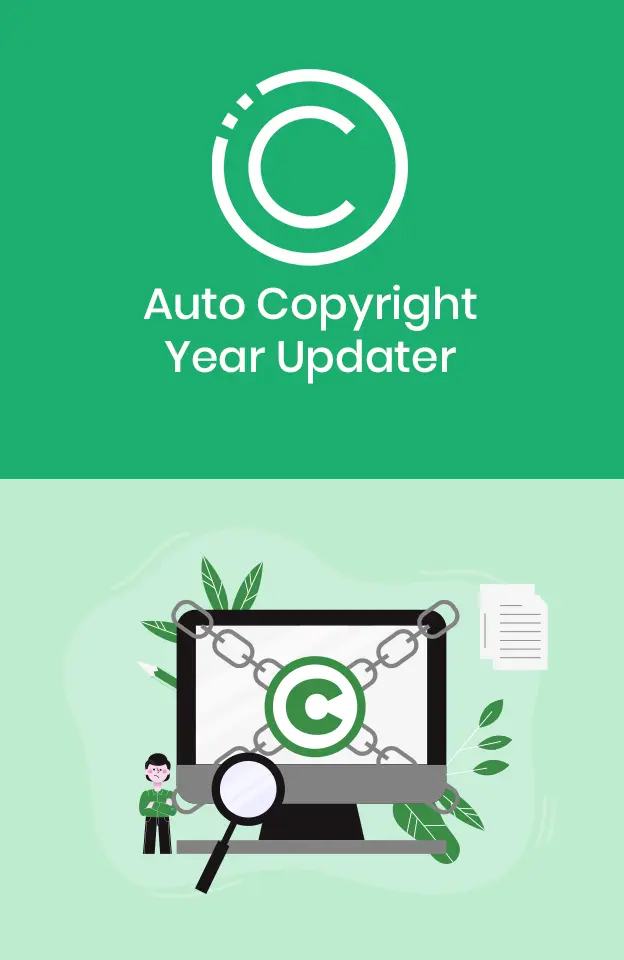 Era solutions found a way to do it. Using WPM Auto Copyright Year Updater Plugin will help you to do that in very simple way, just paste the shortcode wherever you want to show the copyright year. This plugin short code update the copyright year automatically every year using shortcode [cr_year]. Also you can add Ⓒ copyright symbol using [cr_symbol].
Auto Copyright Year Updater FAQs
What does the ERA Auto Copyright Year Updater plugin do?
The ERA Auto Copyright Year Updater plugin automatically updates the copyright year in the footer of your WordPress site.
Will the plugin work with my WordPress theme
he plugin should work with any WordPress theme that uses a standard footer.php file to display the site footer. However, some themes may require additional configuration to ensure proper functionality.
How do I install the ERA Auto Copyright Year Updater plugin?
You can install the plugin by downloading it by searching for it in the "Plugins" section of your WordPress dashboard and clicking "Install Now."
Do I need to have coding knowledge to use this plugin?
Answer: No, you don't need any coding knowledge to use the plugin. It's very easy to install and set up.
Contact us now and we are happy to assist you
Stay Up-to-Date with the Latest WordPress Plugin Developments from ERA Solutions